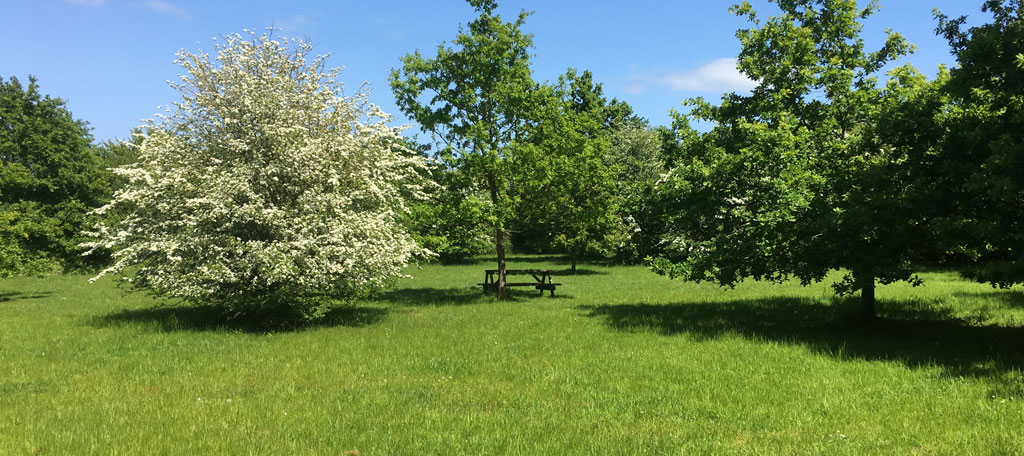 Come camping in Suffolk. The Small Meadow at Little Klabang Farm Camping is a quieter area of our campsite, perfect for people who like camping amongst the trees.
Small Meadow Camping Pitch Size:
There are no designated pitches in the small meadow, but there is plenty of space for approx 8 pitches.
Small Meadow Camping Prices
Camping in Small Meadow is pricing is based on 2 adults, children under 16 are free. Additional adults are charged at £5 per night. If you would like to book for larger groups or book the whole meadow please get in touch.
There are no specific arrival/departure times – arrive when you like, pitch were you like, leave when you like.
We have two other meadows for camping at Little Klabang Farm, as well as clearings for camping in the orchard . We have plenty of space; so if you don't find what you want or would like some assistance, please email us using the contact form.
Choose your dates to begin booking