Little Klabang Farm is back to basics camping in Suffolk.
Located in the heart of rural Suffolk countryside within easy striking distance to the coast.
We have with several open meadows, ideal for families and small clearings within the orchard for more a peaceful camping experience.
With lots of space, with large pitches – in quieter periods you are encouraged to spread out and camp where you like.
We encourage campfires; bring your own firewood or buy from us.
Only a short walk to the village of Laxfield offering two pubs, a grocers and a hardware shop (for all your camping needs!)
The facilities are basic – we have 2 hot showers, and separate ladies and gents loos and an outside washing up area.
We allow dogs on the lead.
We do not allow amplified music.
We welcome tenters, camper vans and caravans but we do not have electrical hook-ups.
Kids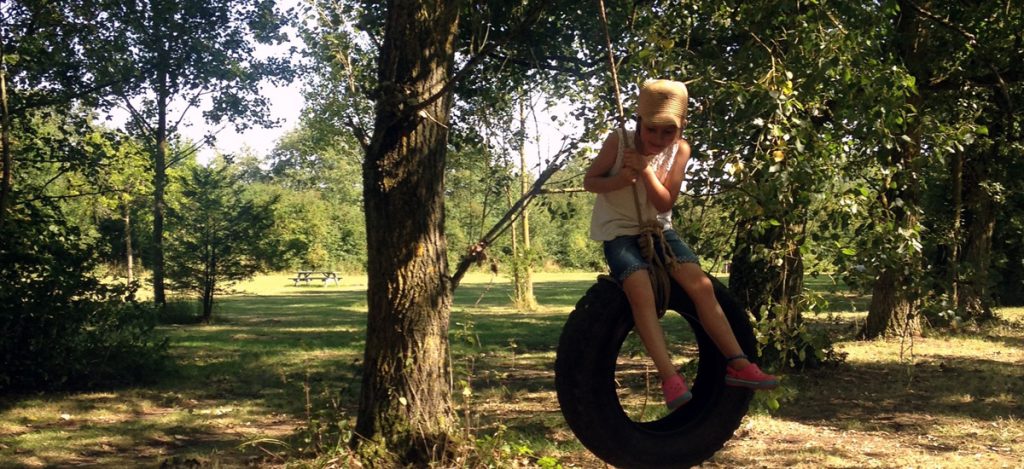 We are a kid-friendly site (we have 4 of our own). There's trees to climb, dens to make and tyre swings in the trees.
Animals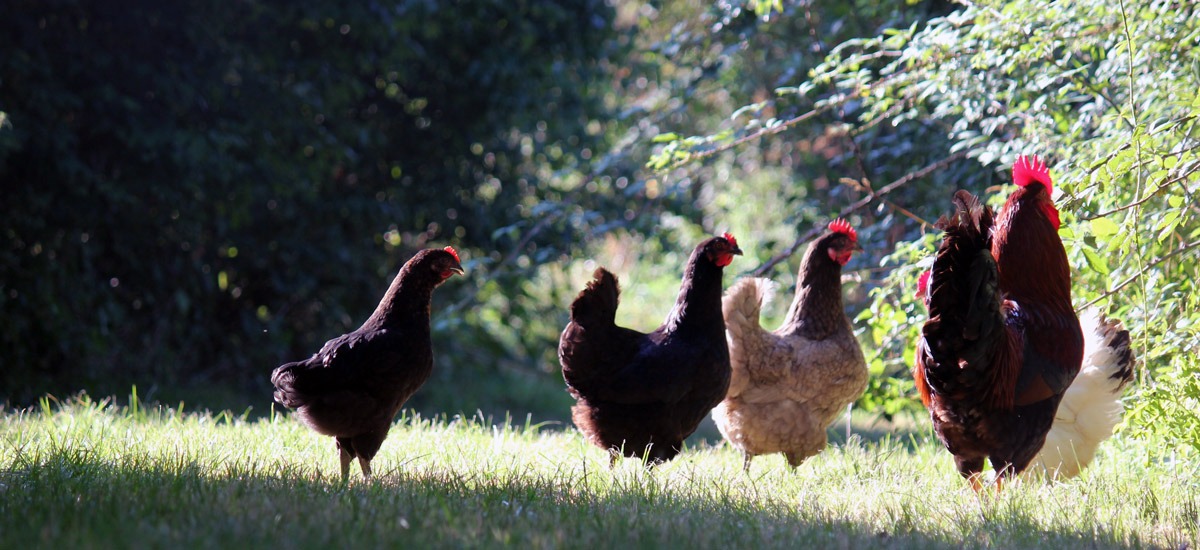 We have free roaming chickens with their eggs for sale (When we can find were they are laying!)
Feel free to feed our pigs with the apples from the orchard but not anything from your camp.
"Klabangers" and bacon from last seasons pigs are available (Don't tell this years pigs).
The bee hives are tucked away in back of the orchard – with our own honey for sale from July.
Well behaved dogs are most welcome but only on the lead (and with tidy owners).
Campfires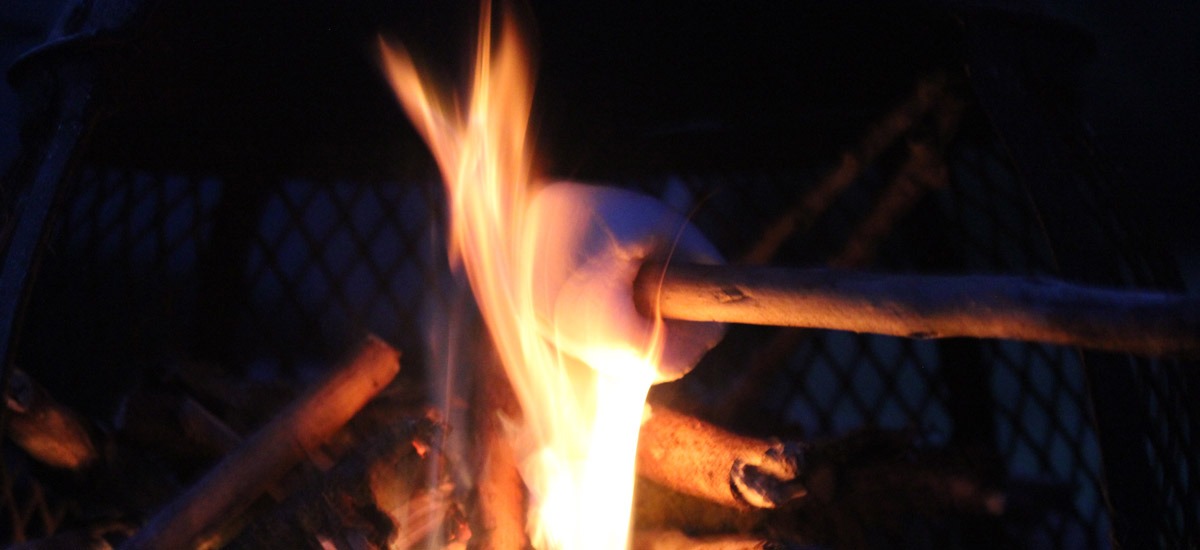 Camping really isn't camping without a campfire. Bring your own or buy from us.
Bell Tents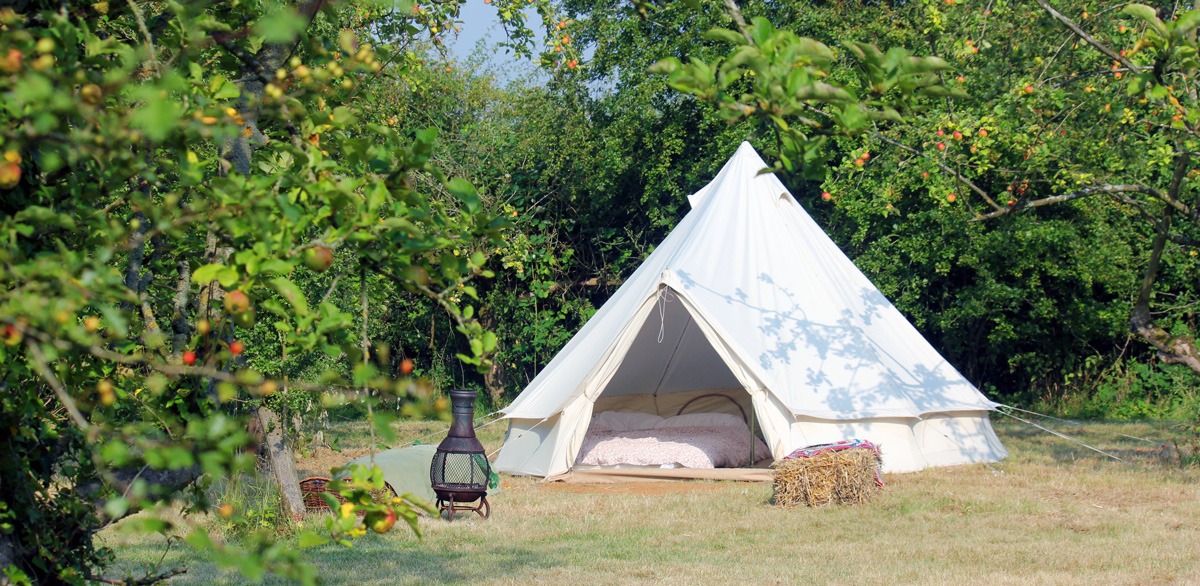 For those who like to travel light we have four 5 metre pre-erected bell tents. Set in their own clearing within the orchard, each can accommodate 4 comfortably and is available to for weekend or midweek bookings.
Bell-tents come with a double mattress, two single roll-out mattresses and their own bedding. They each have their own cooking facilities and fire pit, use of a shared toilet, washing up facilities and fridge/freezer.
Our Village and the Local Area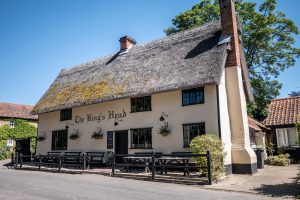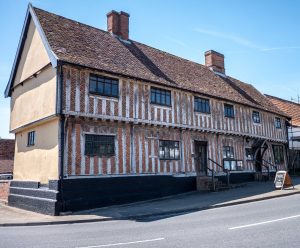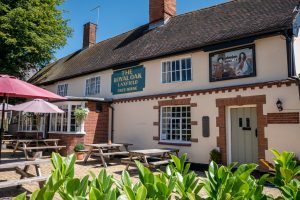 Laxfield is an ancient Saxon village in North Suffolk; listed in the Doomsday book as having 7 beehives, 392 sheep, 20 beasts, 37 pigs, 23 goats! We even have our own Museum.
There two Pubs within walking distance of the site which both serve great food and excellent ales.
The Kings Head (Low House)  is well-renowned for its beers and unique tap-room.
And the Royal Oak which serves great pub food including take-away fish and chips.
The village shop, well stocked for groceries and drinks is open from 6am — 10pm.
Neil Grayston's hardware shop sells pretty much everything else! (he closes at 5).
There are pleasant cycle routes and footpaths direct from the campsite, almost all ending up at a pub. Within 3 miles you can visit the villages of Badingham (The White Horse), and Huntingfield (The Huntingfield Arms).
Stradbroke also has a sports centre and swimming pool.
The medieval market town of Framlingham is 10 mins drive away. It has several good pubs (The Crown and the Station ) and a fresh food market every Saturday. The castle (on the hill) is well worth a visit.
The nearest coast at Dunwich is 25mins drive with Walberswick and Southwold 5 and 10mins further on.
Slightly further afield is Woodbridge (30mins) which has a fantastic old cinema and just on from there is Orford and Aldeburgh.
Norwich and Thetford forest are within an hours drive.